Become a member of BLKGRND BIZ
Community
Did you know 55% of Americans end up starting a business in their lifetime?

We create space for this growing community across the country, both IRL and remotely.
Designed for budding entrepreneurs, consultants, founders, side hustler's, leaders and business owners truly in need of finding their place & their people!
Become a member, access our LBB & more
What's in it for you? Some of the endless perks and benefits below
The Monet Academy Access
Monthly membership includes:
A New Member Freebie - The Passion Playbook TM
A roadmap to helping you find your passion
and other proprietary program content like:

Unlock Personal & Business Growth Content
Early Career Development Guidebooks
Business + Career Development Coaching
Course Content, Resources + Toolkits
Training, Mentorship Talent Programs

The Monet Academy
Experience
"The business program had so much useful info, to the max! With so many great resources." - Sarah B.

"This course builds the knowledge needed to start a new businesses. Very informative" - 2022 Player

"This program included some great foundational entrepreneurship information." - Dean P.

"I FEEL MORE CONFIDENT TO KEEP GOING." - Susan

"Sierra is a real SME. It shows that she cares, wants to help and truly created this intentionally."
More Ways to
Buy Black + Love Brown
Access our Top Picks of National platforms you can hire, shop, support buy and discover Black & Brown Business Talent

Explore details about our Little Black Book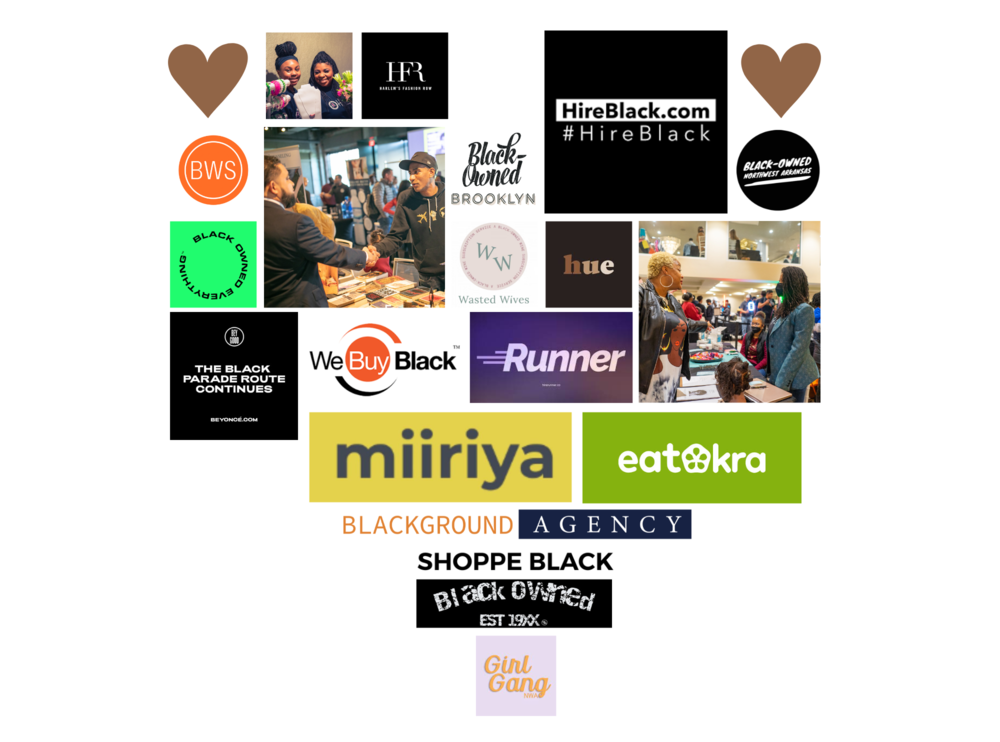 The Biz Directory | Our Little Black Book
Members gain access to hundreds of Black, Latino & Women-Owned
businesses in our network globally.

Discover our Hot Picks of national platforms you can BUY BLACK on,
and checkout a few crowd favorites from our backyard:
Black-Owned NW Arkansas

Rachhana Creative
Consulting
Will you become a member today?
Shifting and supporting our communities is a collaborative effort and we NEED you. Will you support?

JOIN US!